BRANDS YOU CRAVE,
SERVICE YOU LOVE.
Denver Beverage is proud to serve Colorado since 1986.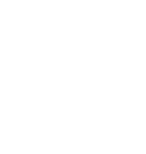 OFFICE COFFEE & REFRESHMENTS



WHY CHOOSE DENVER
BEVERAGE?
Denver Beverage is a full-service beverage company located in Denver, Colorado. We have been in business since 1986, serving customers in the food service, bar-tavern, school districts and health care industries in the Colorado Front Range Area.
Well Equipped
Denver Beverage has soft drink equipment as well as stocked beer parts to meet all of your needs. Fountain dispensers, bar guns, carbonators, bag-in-box systems, and all aspects of installations and service.
Experienced
With 34 years in business delivering refreshments all through out Colorado, we have the experience to help you execute your beverage and refreshment vision with ease.
OFFICE COFFEE AND REFRESHMENTS
We're on a mission to become the recognized leader in Office Coffee for providing an outstanding service and a great selection of excellent coffee and office provisions at a great value. We can help you deliver a better beverage experience for your team.

We offer customized industry leading coffee brewing equipment available to your office at no charge for qualified accounts

We offer several options of coffee from Local Coffee Roasters offering a wide range of fair trade and organic options as well as national brands you know

Everything is included! We deliver, stock office coffee supplies and maintain all equipment at no charge