Denver Beverage and Denver Refreshment Services are a full-service beverage company located in Denver, Colorado. We have been in business since 1986, serving customers in the food service, bar-tavern, office, school districts and health care industries in the Colorado Front Range Area. We are partnered with many national companies, including Coca-Cola, Arizona Tea, Perlick, Boyer's Coffee & Tea, and many others.
We currently service more than 1,500 customers, making over 4000 stops a month providing Coca-Cola, a wonderful variety of coffee's, tea's, juices, CO2 and other gases. We service coffee and tea dispensing equipment, soft drink and  beer equipment, ice makers, as well as refrigeration service and equipment. We serve some of Colorado's best-known independent offices, healthcare facilities, restaurants and bars.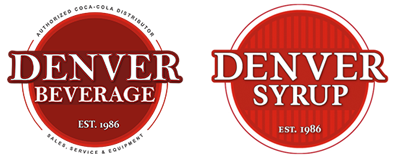 Our Mission is to provide our customers with exceptional service, quality equipment and supplies that help them succeed. We are committed to delighting our clients and their customers while creating opportunities for our valued, caring employees. We will deliver exceptional returns to our owners by achieving strong and consistent financial performance. We are dedicated to giving our customers the widest range of quality beverage and equipment choices, backed up by our commitment to exceptional service.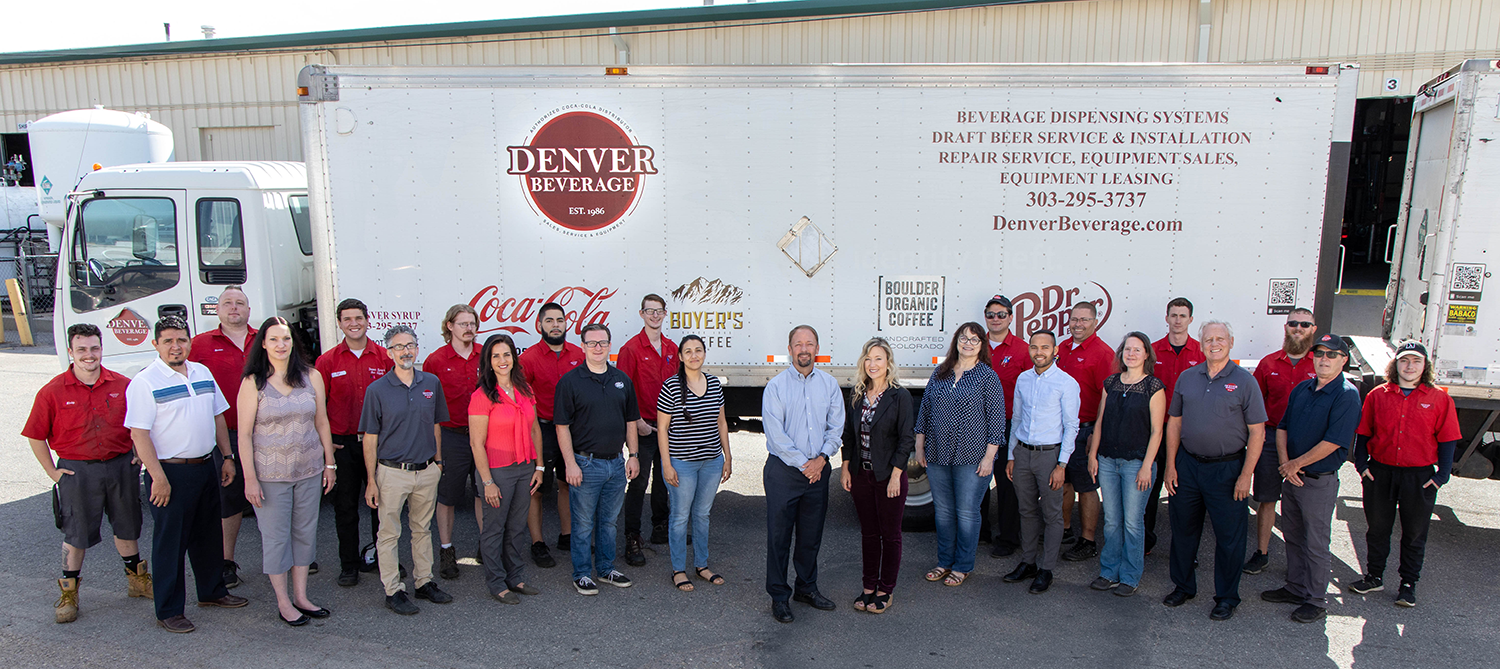 Family First
Employee Happiness
Employee Safety
Delighting our customers
Our business partners – true partners with integrity and values
Denver Beverage is committed to customer service like no other company in Colorado. We offer same-day emergency service and delivery, including evenings, weekends and holidays. Our customers have come to rely on our quick response for emergencies and other needs. Please call 303-295-3737 day or night to find out how your business can benefit from Denver Beverage's products and services.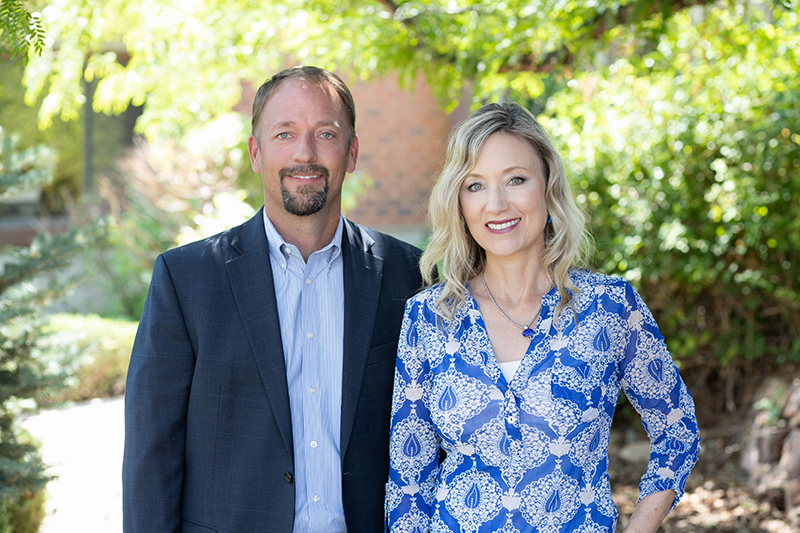 Denver Beverage was started back in 1986 and up until 2017 was known as Denver Syrup and Bar Supply. In the 1980's Denver Syrup was making locally branded syrup concentrates here at our current Denver warehouse. The owner at the time, Glen Adkins was doing such an amazing job with not only syrup production but providing world class service to Colorado's bars and restaurants, the Coca Cola Company asked him to be their exclusive local market full line distribution partner for fountain products in food service. From there the company grew to be the largest Coca Cola fountain beverage distributor in Colorado servicing bars, restaurants, clubs, and healthcare channels.
In early 2017, brother and sister Kenneth Boyd and Jennifer Whittemore purchased Denver Syrup. Leaving large corporations in the food & beverage industries was an easy decision.  We had found that corporate America had left us feeling bewildered by constantly changing corporate leadership, unrealistic expectations, greed, and a disconnection from the true needs of customers. We wanted to create a  great place to call home for the employees of Denver (Syrup) Beverage. One which valued every team member and their happiness above all else. We knew  from experience that happy employees create the best outcomes for their families, our customers, and the employee.