Coffee and Snack delivery services can be a big benefit to you and the office staff. Nearly 65% of Americans drink coffee and most expect it to be available at their workplace. Coffee, Tea and snacks are a great way to boost productivity and morale in the office. A great coffee service provider can help create an amazing experience. Here is a list of the top 10 office refreshment services offered:
1. Drip Coffee
Whether it is a local roaster (like Boyers or Boulder Organic Coffee) or a high-end 4th wave brand such as Pete's, the experience can be something to talk about! Adding delicious flavored syrups and creamer can really boost the break room experience.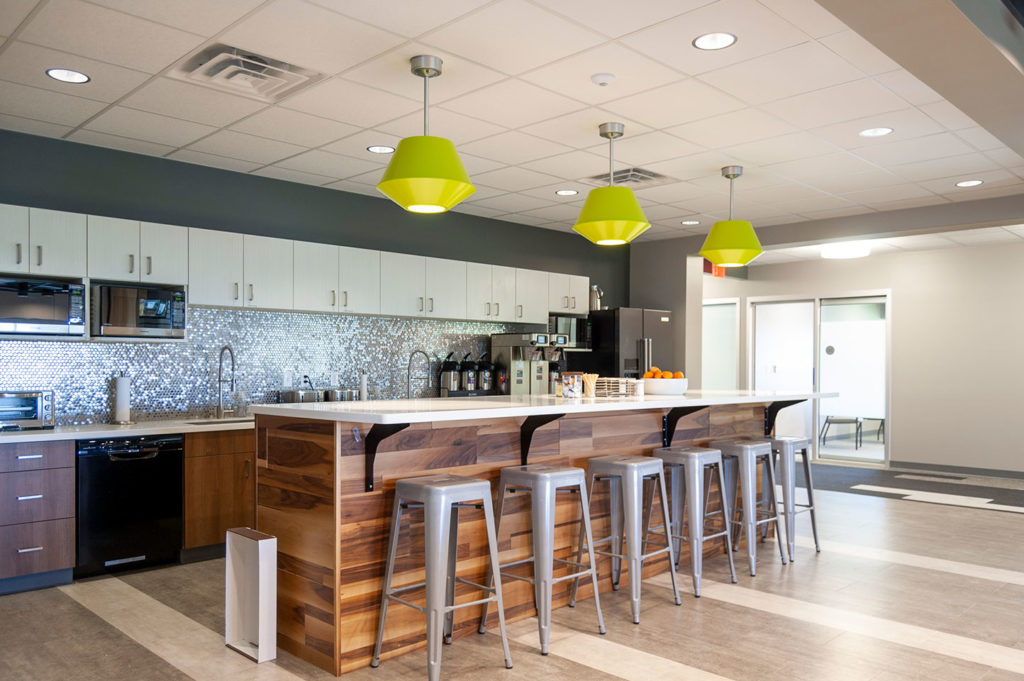 2. Bean to Cup Machines
The best Bean to Cup machines offer the ability to create perfectly crafted coffees, teas, lattes, cappuccinos, and authentic espresso for all tastes and office sizes. DeJong Duke brewers offer an appealing view of freshly roasted beans and give the user literally 100's of customizable beverage choices.
3. Single Serve Brewing Options
Brewing just one cup at a time can save on waste (offering a sustainable program) while giving hundreds of flavor options. If your office wants to serve LaVazza, Starbucks, Peets while being able to froth various milk's and have delicious teas, hot cocoa's, single serve brewing may be the best option
4. Snacks for Office
A rotating variety of tasty snacks and healthy treats  really can boost energy and morale. From protein packed    Cheese Sticks, jerky, muffins, Oreo's and Lays potato chips there are so many options to choose. Placing a small convenience store (a micro-market) inside the office with kiosk or phone application technology makes the experience easy, and does not require extra labor to service.
5. Fresh Filtered Water Cooler
Many offices love to have fresh filtered water available to   keep everyone hydrated through out the day. Water cooler stations now have both hot and cold filtered water. In addition to this, dispensed ice can be an option. Water dispensers now come with ultraviolet light bulbs which purifies the water to 99.9999% bacteria free. Plus plastic surfaces surrounding the dispensing area are infused with BioCote® which actively reduces levels of microbes on a surface by up to 99.9%.
6. Other Beverages and Refreshments
Serving up a variety of beverages keeps the whole office happy. From   traditional Coke and flavored teas to energy   drinks, there are so many possibilities to bring variety into the office. Beverage coolers can be filled with  everyone's favorite. Some offices even have a Coca Cola Fountain Machine available serving Coke, Sprite, Diet Coke, Lemonade, Dr Pepper and other refreshing soda's on tap.
7. Cold Brew Nitro Coffee and Kombucha Kegs
One of the hottest trends in office is to install a kegerator with fresh cold brewed coffee and nitrogenate it. This gives the coffee a creamy delicious cold pour and is the perfect afternoon pick-me-up. Plus, so many different varieties of kombucha have been launched in the last few years, creating lots of interest. Bringing these beverages to the office is a great benefit for employees.
8. Draft Beer System's
Many offices are now keeping a few rotating kegs on hand for staff to enjoy as well as build comradery. Why leave the office for the local watering hole, when you can enjoy a fresh cold beer right at work? Its a great perk and can create better morale.
9. Cups, Lids and Straws, Plates and Napkins
Whether you need cold cups, hot cups and lids or utensils, the break room is the hub of breakfast, snacks, and lunch for staff. Why not keep these convenient  and disposable items ready for on the go employees? Eco-products are a great option, as well as recyclable products.
10. Cleaning supplies
Keeping a clean and sanitized breakroom, bathrooms and office is of the utmost importance nowadays. Hard surface cleaners, sanitizing wipes, hand sanitizer, paper towels and scrub brushes help keep the whole office healthy and protected from Covid 19 and other virus's and bacteria. Reducing sick days and keeping the office safe is paramount to a business success.